[K-Beauty Story] Everything about CICA (Cure Acne, Care Atopy)
What exactly is cica?
Welcome to 
A Guide to the K-Beauty Ingredient Taking Over
 

K-Beauty
You could find many cosmetic items with name 'cica'. 
It seems that this is trend for 2-3 years in comes to the skincare items. But what exactly is 'cica'
Cica is actually a nickname for its scientific name: centella asiatica.
<CICA, or Centella Asiatica>
Why do we need to use skincare products with cica?
The skin-care benefits of cica are about as numerous as the sheet mask options available these days. No matter what your skin type or biggest concerns are, cica could probably assist you in some way. "Cica is believed to soothe and repair irritated skin," says Ellen Marmur, a New York City-based dermatologist. This includes treating acne and calming sensitive skin. However, that's just a small fraction of how cica could boost your skin-care routine. In summary:
 - Soothing redness of skin
 - Soothing irritation
 - Sebum control
 - Anti-inflammation for acne skin
 - Regenerating skin after laser treatment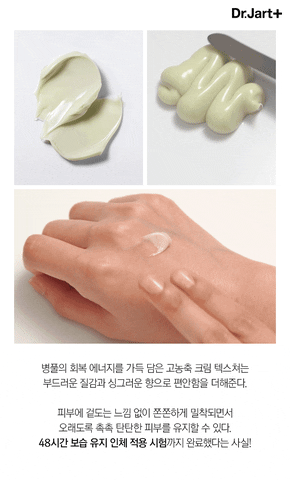 When is the Right moment to apply cica item
 1. Once you discovered a blemish on your face
 2. When your pimple pops out by itself
 3. To care the pimple scar
 4. If the redness of your face get worse
 5. When you feel dryness of skin
Can anyone apply cica product? 
Cica is classified as EWG grade 1 which is totally safe to use and there is no specific side effect. Also, meet Dr. Jart+ Cicapair cream, which has been dermatologically tested.
However, other ingredients contained on the cica product may not suitable for your skin. 
So you should check first the entire ingredients of product that you want to try.
---
4371 comments